These days, you must have heard the terms 'Work from Home,' 'Work from Anywhere,' and 'Workation' quite often. That's because the workplace is no longer a physical destination you or I need to go. Instead, it has become a virtual place where employees can visit, work, connect, and stay through their laptop or personal computer screens. You might be wondering how it is even possible? Perhaps you should thank technology for how it has changed how we work nowadays.
A CEO busy in one of his family weddings can monitor all the employees overseas. Similarly, a work-off manager can still delegate tasks to team members using HRM software. An employee who cannot commute daily to the workplace because of personal matters can easily submit daily work online. All these are real-life examples of the digital workplace. Don't worry. We have prepared this guide summarizing everything you need to know about the digital workplace – its meaning, benefits to business, and factors to consider before investing in one.
Let's explore more.
The Nitty-gritty of Digital Workspace
In the most straightforward words, a digital workplace is the replica of a physical office that allows employees to access a set of online tools to complete their work. It is an online ecosystem created by gathering tools, technology, and software to facilitate business work without geographical barriers.
Usually, a digital workplace is a cloud-based platform where employees can find all the business information, data, tools, and collaboration features for process, project, and people management. Everyone working in different cities of a globally scattered team can work super efficiently in a digital workplace.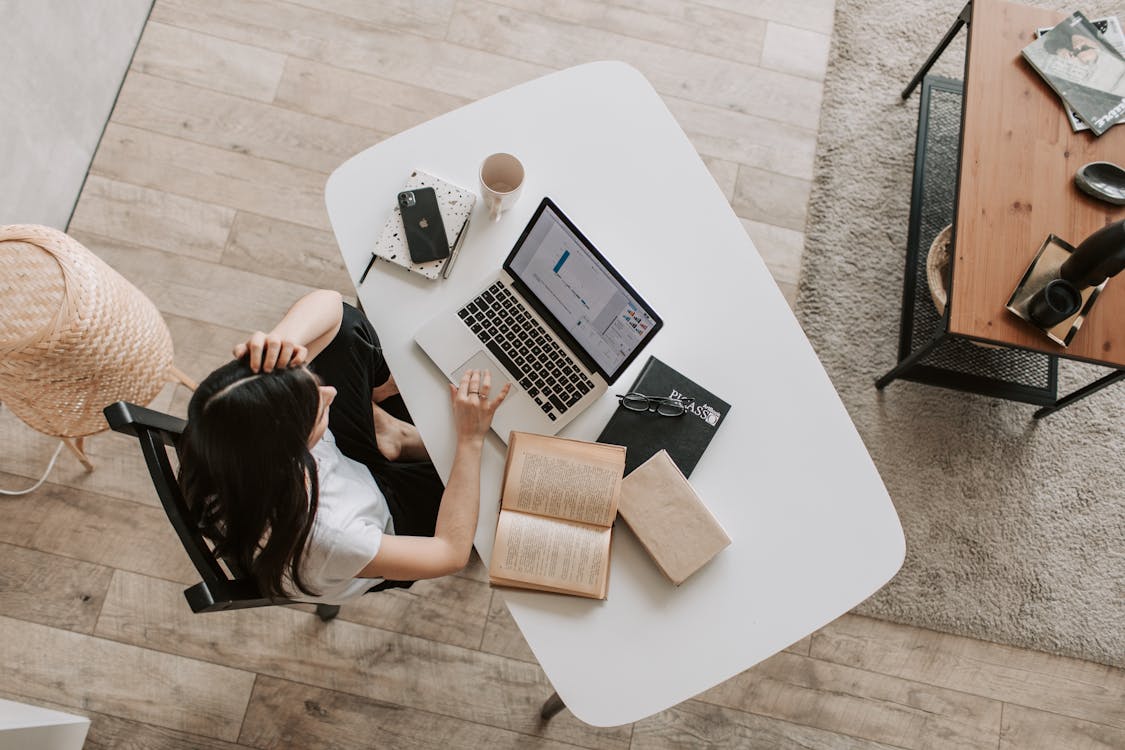 How Might a Digital Workspace Help a Business?
Digital workplace management is hard and should be handled by professionals. Businesses can receive multiple benefits from using professional digital workplace solutions. Its benefits are as follows:
1. Uninterrupted Internal Communication
We are all familiar with tools like Skype, Teams, and Zoom for stand-up meetings, team conferences, and executive discussions. A digital workplace brings together all these applications at a single destination to foster uninterrupted internal communication among employees.
Unlike a physical workspace, no one has to wait and check on the presence of their superior in their cabins. Leveraging a unified communication feature on a digital workspace, team members can communicate effectively without wasting time waiting for others to join and approve.
2. Seamless Team Collaboration
Technology unifies everything. A digital workplace hosts documents and data, tools and tactics, and communication apps at a single destination. Therefore, it becomes super easy for team members to collaborate online. Whether the employees are from different departments, cities, or even nations, with a digital workplace, they can collaborate seamlessly.
3. Real-time Information Sharing
Are you waiting for the manager to return and hand over some crucial files? How about logging in to your digital workplace and getting access to all those documents at your fingertips instead? Sounds more convenient, right? The good thing about a digital workspace is that it keeps all the relevant information stored in one place. Any employee who needs it can access it for business knowledge using his login ID and security credentials.
4. Improved Overall Employee Experience
A digital workplace has a user interface specially designed, keeping in mind the employee perceptions. The features and functions operate in a way ensuring hassle-free day-to-day working operations. Because of no human channels involved and a user-friendly interface, a digital workplace improves the overall working experience for employees.
5. Transparency
There is no transparency in verbal communication. Employees can deny accepting responsibilities, and superiors can blame team members for missing a crucial deadline call. Perhaps, a digital workplace can eliminate this situation. Every communication between employees, team members, and superiors is trackable online. Hence, the person at fault gets identified immediately without playing any blame games.
What Should a Business Look for Before Investing in a Digital Workspace?
Now you know that a digital workplace can limitlessly benefit your online business. However, you should consider a few factors before investing in the correct digital workspace: 
1. Cloud-based Technology
Widespread technology is easy to achieve because of cloud-based technology. A cloud-based technology stores data on a cloud that makes it easy and all-time accessible. With a cloud-technology only, businesses can efficiently connect systems and knowledge. Hence, for better results, any company should invest in a cloud-based digital workplace and not an on-premises solution-based.
2. 100% Mobile-friendly & Secure
If a digital workplace is not accessible from mobile, it is equivalent to not having a digital workplace. Most individuals want to use their smartphones to do everything instead of their laptops or desktops while securing their data on the phone. Therefore, it has become mandatory for all digital workplaces to be 100% mobile-friendly and secure.
3. User-friendly Experience
If the digital workplace is not easy-to-use, don't expect your employees to perform exceptionally. A digital workplace should have a smooth flow, a guide to all complex or unique features, and accessible features to toggle between tools and software. Only investing in a user-friendly digital workplace can prove fruitful to the employees in the long run.
Summary
After exploring the horizons of a digital workplace, you might have understood its value in the current corporate world. Digital workplaces empower the organization to face business challenges innovatively while giving them flexibility, convenience, and ease of work.
With a thoughtful digital workplace, any organization can coherently streamline its processes, projects, and people.