Entering the real estate profession is no easy feat, especially when you don't know much about the industry in itself. The real estate profession, just like any other industry, is constantly evolving. That said, these tips will give you a better understanding of what you should do if you want to enter the real estate profession. Although these tips offer a great foundation of advice that should be taken prior to making a decision on entering the profession, there are still more tips and tricks that could help you depending on what you like to pursue in the business.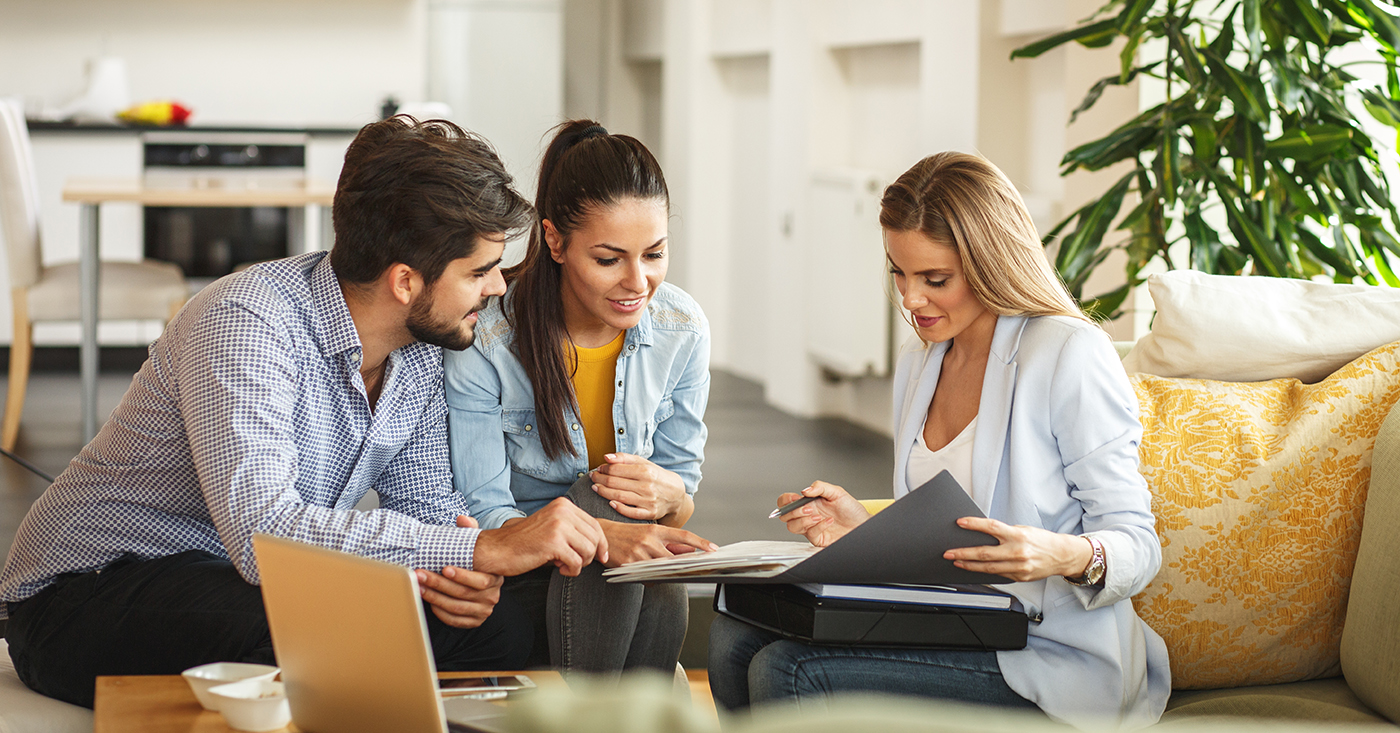 Find a Mentor:
If you do not know where to start, finding a mentor could definitely work to your advantage. There are plenty of ways to go about finding a mentor. Because the real estate industry is based on connections and relationships, try asking a friend or family member if they know of anyone in the business. You can also try finding networking events geared toward those that are in the real estate industry. Try going online to find out more about these networking events. You can even try even tapping into your network from the college you went to, to see if they offer networking events for alumni.
Choose which career you'd like to pursue:
Those that are not familiar with the business may automatically think that the only thing you can do in the real estate industry is become an agent. However, there are other professions in the industry that are also good options as well. Some of those options include, but are not limited to becoming a broker, a property manager, a consultant, or even an appraiser to name a few. That being said, try to zero in on what your weaknesses and strengths are. Dig into which careers will work well with your strengths and your experience. Do early research to discover what career you want to pursue. This will help you break into the industry easier because you will have a clearer understanding of what you want to pursue.
Look into the state license requirements:
If you do decide to become a real estate agent or broker, it is imperative that you research what the guidelines are to become licensed in your state. Different states may have different requirements depending on state laws and regulations. Therefore, it may be easier to get a license in one state than it may be for another and vice versa. The last thing you want to do is get a license that may require a re-examination due to the fact that you did follow the protocol for that state.
Join the National Association of Realtors:
If you are thinking of becoming a real estate agent or a real estate broker, you should definitely look into becoming a part of the National Association of Realtors. While the membership comes at a cost, it is definitely worth the investment. This is especially if you plan on having a long career. Some perks of the membership include but are not limited to various discounts and savings, the ability to network with real estate agents, and a great community to network with overall. That being said, it could be incredibly beneficial to have this great membership as a great foundation for years to come.
Build your brand:
Regardless of whether you are your own boss or work under a realty group, you are essentially selling yourself and your skills in the real estate industry. Your name and reputation are incredibly important in this industry. That being said, try taking into consideration what you would like for your brand to be and what you would like for your lasting effect to be in this ever-evolving industry. Consider making a website to show off your experience, such as the type of houses you have sold, the clientele that you have sold houses to, and maybe even some testimonials from clients. Ask friends to share the word or use them as your first pool of prospects. Doing so could allow future potential buyers to see your work and allow them to make a decision as to whether or not you are the right person for the job. 
In conclusion, entering real estate like any other profession requires research. Getting your research done as early as you can will definitely make it easier for you to find out what you would like to get out of the industry. To reiterate, make sure to build your reputation, find out about the state license requirements if you decide to become an agent or broker, find a mentor who can give you the ins and outs of the ever-evolving industry, consider joining the NAR, and figure out what job you would like within the industry. All in all, the tips mentioned above will help you as a great starting point for getting started in the real estate business.